Click here to view our latest event information or go directly to our paypal link to reserve your space to Sheep and Goat Care 101.
About 80 Hampshire and Suffolk cross sheep were sheared by Loren Opstedahl (majority) and participants (minority) in the sheep shearing clinic held at Ahualoa Hog Farm in September. See our shearing equipment loan policy if you need to shear your own sheep.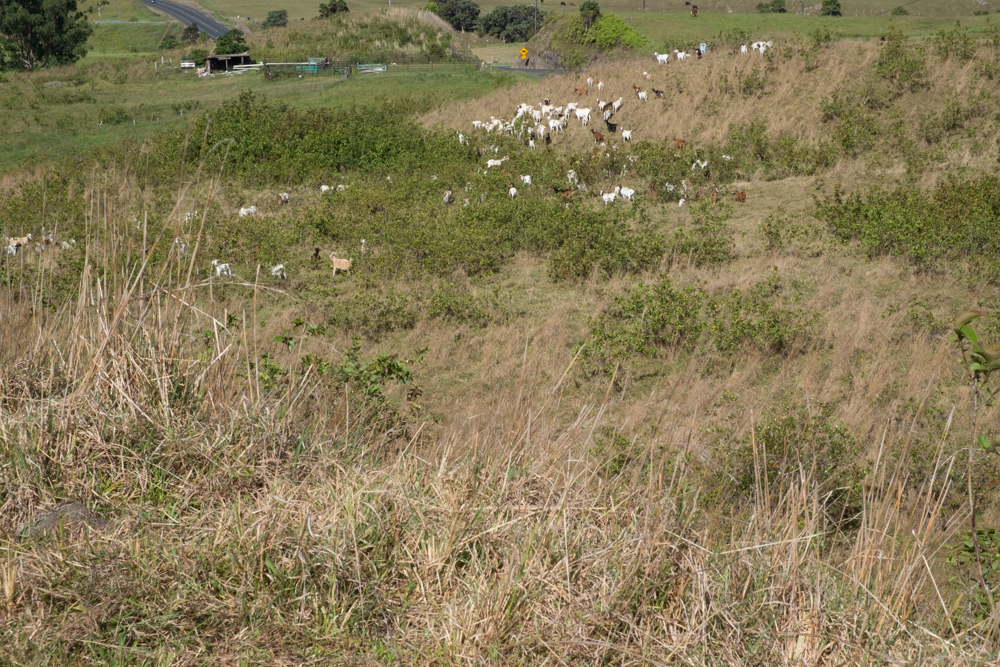 Ray Aina whistled and guided his dog to gather a herd of goats. They did many other herding jobs inside and outside the corral. It was held in June at Paahana Livestock corral.
What do we have available in Hawaii?