HSGA invites the sheep and goat farmers to attend our Sheep and Goat Care 101 event. It will be held at two different locations and times to accommodate those living on the Hilo or Kona side of Big Island. The directions to the locations will be emailed to those who register for the event. For all those who attended the Taste of Lamb dinner last February, you are already members and therefore the event charge is $5. All non-members will be charged $25.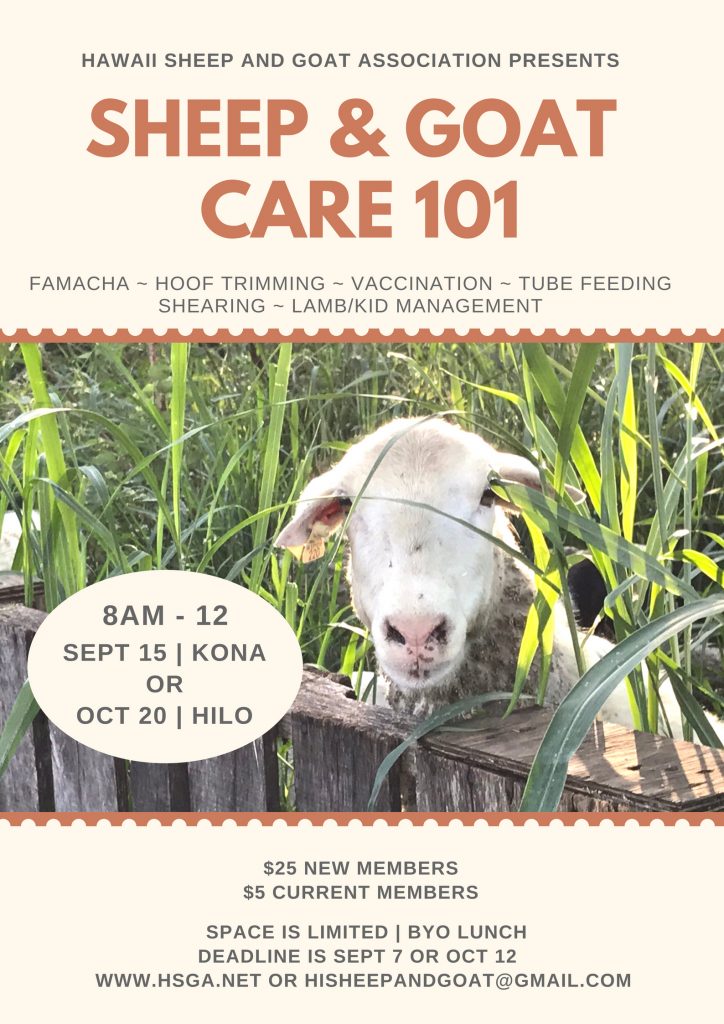 To reserve your space, use our paypal link or contact us
On February 17, 2018, HSGA hosted the Taste of Lamb event at Anna Ranch, Waimea. Members enjoyed the lamb dinner, meeting new friends, and many won prizes from the local businesses.