Support local agriculture and try out our new cookbook. Section on how to build and use an imu is included.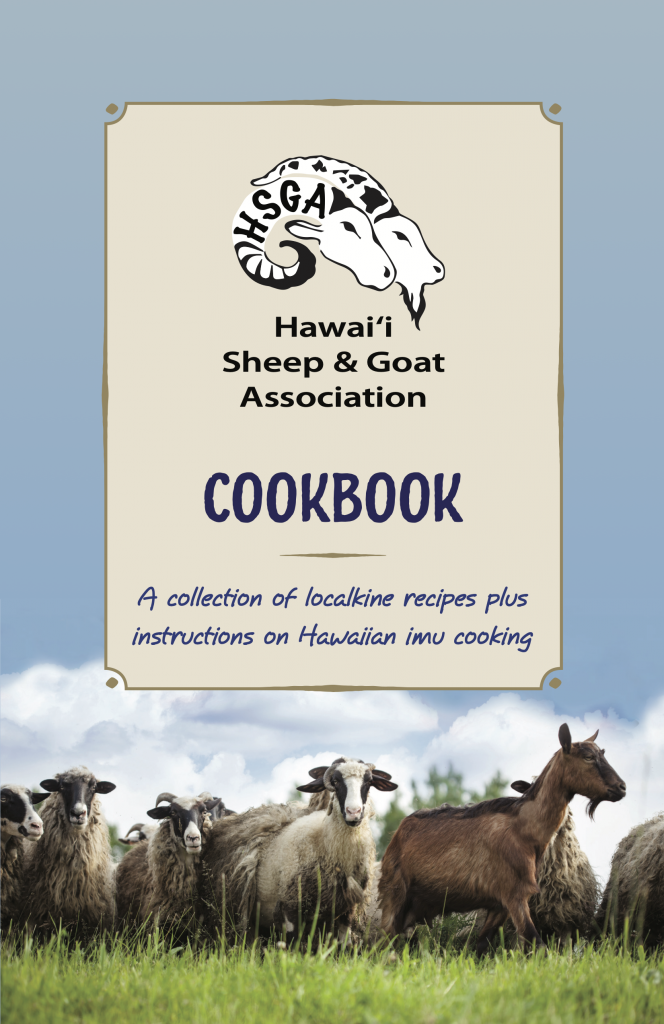 Leaping forward
Many members came to the 2020 HSGA luncheon and workshop held at Kahua Ranch on Leap day, February 29
2019 Workshop with Dr. Christie Balcomb
Dr. Christie Balcomb presented a parasite management slideshow. In the afternoon at Ahuloa Hog Farm, she demonstrated the use of FAMCHA cards to monitor sheep health. Participants received their FAMCHA certificates.
2018 Sheep and Goat workshop
The Sheep and Goat Care 101 was well attended on Oct 20, 2018. Here's the clinic:
2018 Membership dinner
On February 17, 2018, HSGA hosted the Taste of Lamb event at Anna Ranch, Waimea. Members enjoyed the lamb dinner, meeting new friends, and many won prizes from the local businesses.